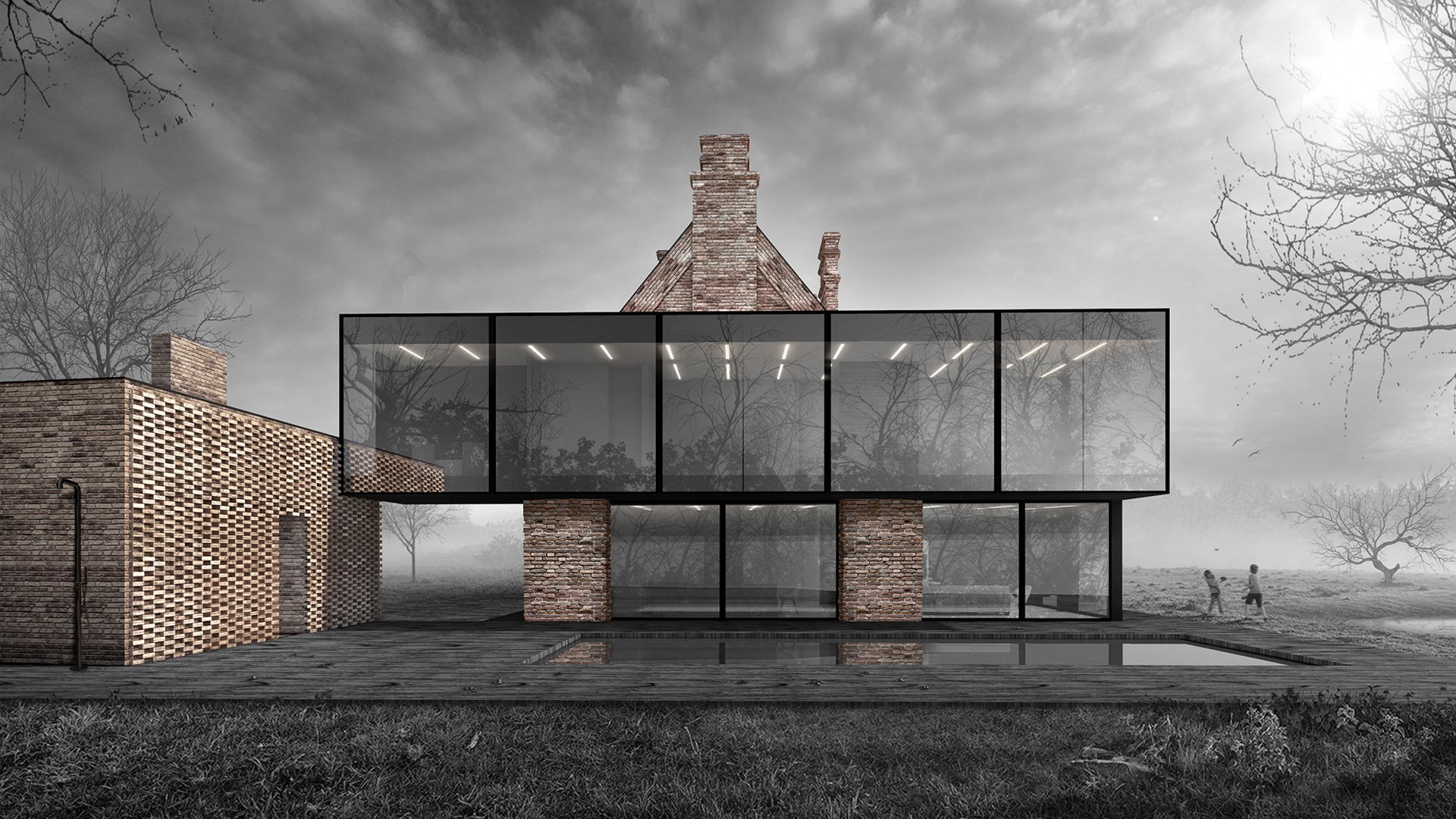 WHISPER of the WOODS
Площа: 281 м2
Локація: Vinniki
2018
Combination of aesthetics and functionalism
is a fundamental component of modern design, as well as
WHISPER OF THE WOODS project. An important aspect of this object
is a spatial solution, which creates an integral composition
from individual parts. Perfect insolation and miscellaneous
views on the forest and a lake,
are provided by the large window openings.