RADIO GARAGE – realization
Square: 160 м2
Location: Львів
2020-2021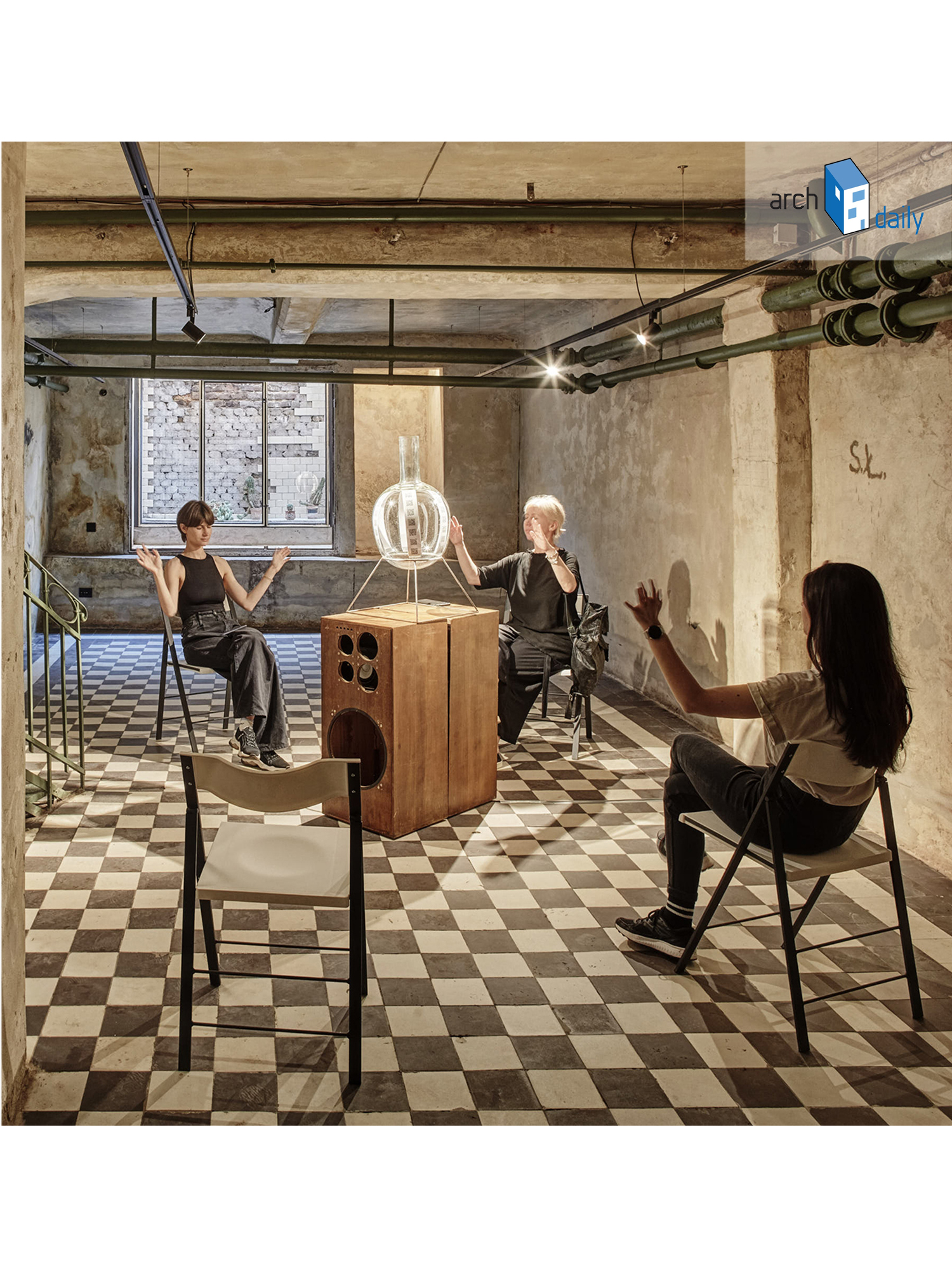 The municipal space "Radio Garage" is a media art center, an experimental gallery for temporary exhibitions in the focus of radio art, sound art, VR-art, interactive media.
The building of Lviv Radio was built in 1912–1913 according to the project of architect Adolf Piller. This is an example of early modernist architecture with motifs of Art Nouveau, Neo-Gothic and Art Nouveau. Once – a tenement house, later – a Polish bank, a little later – the house of Lviv radio: the history of this place is very interesting. However, the times of the Soviet have had a significant impact and, unfortunately, now, we have only partially preserved the original elements. Therefore, working with such projects, the most important thing for us – was to return the loss. So we made the preservation of the interior for keeping all the prints of the past. And we are very happy that during the project we have found unique ornaments on the walls and ceilings made of luxpheres. These glass prisms are an invention of an American company since the XIX century, which is often used in Europe. Light got into the underground rooms, which helped to avoid unnecessary electricity consumption, plus moisture resistance and excellent thermal insulation. Thanks to Lviv artist Oles Dzyndra, one of the overlaps from the luxpheres (from Kn Romana str.) was recreated.
In general, space consists of an entrance group, there are small corridors, WC, and an open atrium courtyard. Designing, we researched all the rooms as much as possible. So we found that 3 windows were bricked up. We restored them, as a result, we got the entrance from the hall to the atrium courtyard, windows in the WC and in the corridors. Due to this, we have united the space into a single organism. Also, we used mirrors to maximize dissolve the design.