RUST HOUSE – realization
Square: 130 м2
Location: Lviv
2021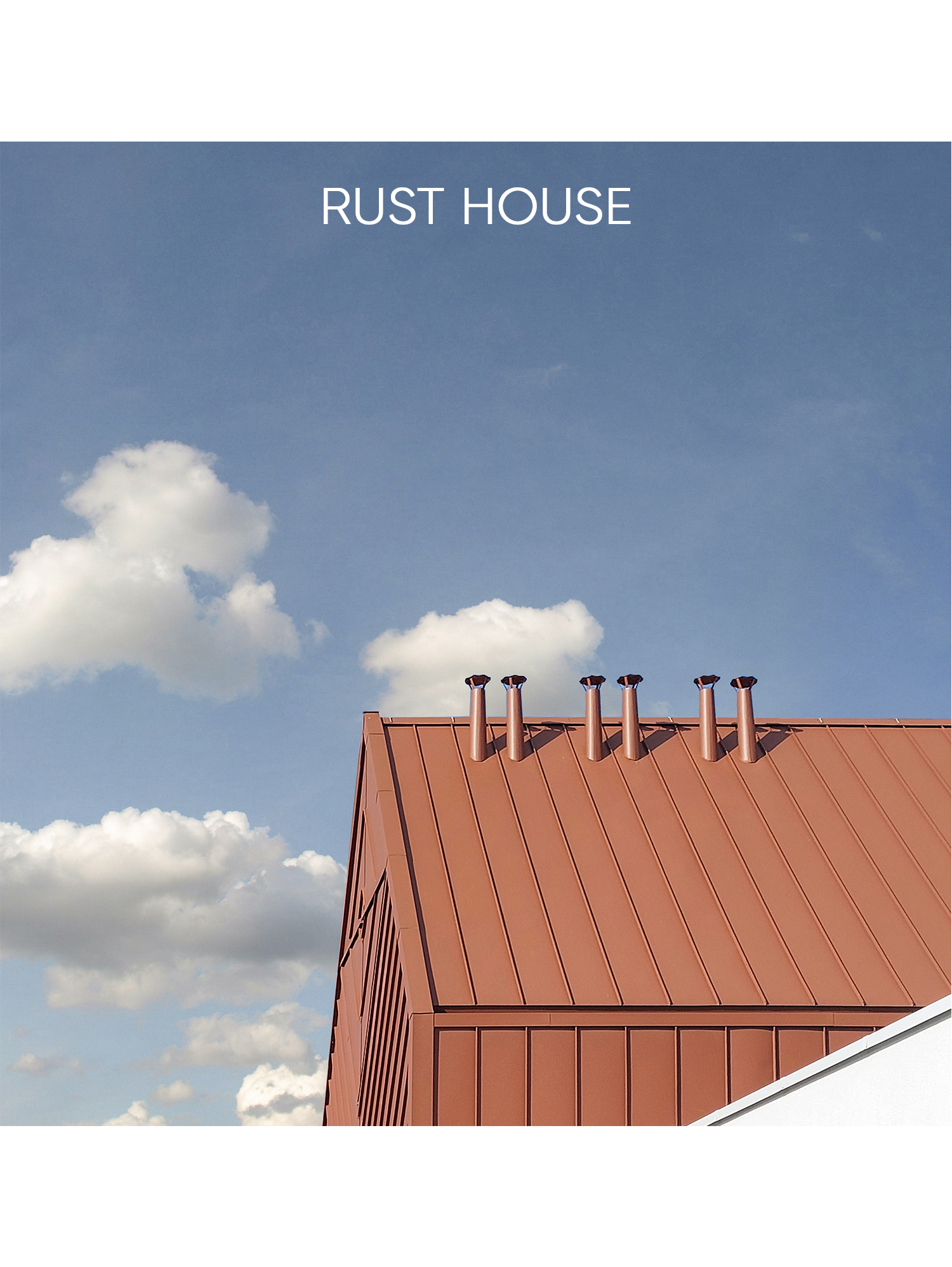 The project is the union of textures and shapes that play a major role in creating aesthetics. The metal is the accent material. It defines the character and mood of the building, in the same moment water acts as the dominant.
House Planning. Floor plans have a lot of open spaces almost with no interior partitions. The first floor is a kitchen and dining area with panoramic windows overlooking the terrace. There is also a bathroom and a shower with a sauna. The second floor is a sitting area. Thanks to the skylights, the space always fills with light here.
The spacious terrace with a swimming pool is the heart of the rest house, an ideal place for family evenings. The accent is a glass box with greenery inside.
The project "RUST HOUSE"  is located on the outskirts of Lviv. Despite this, the biggest challenge for us was to fit the house into a typical quarter with typical buildings.